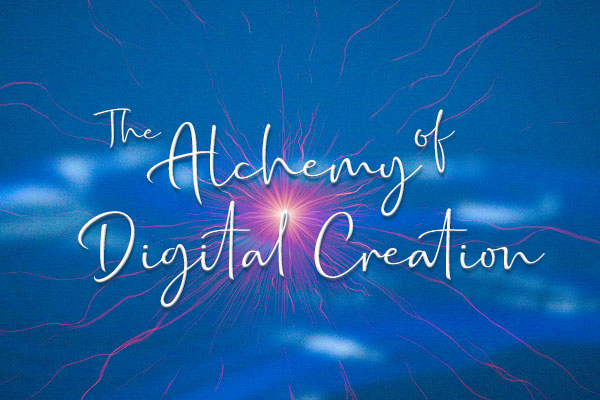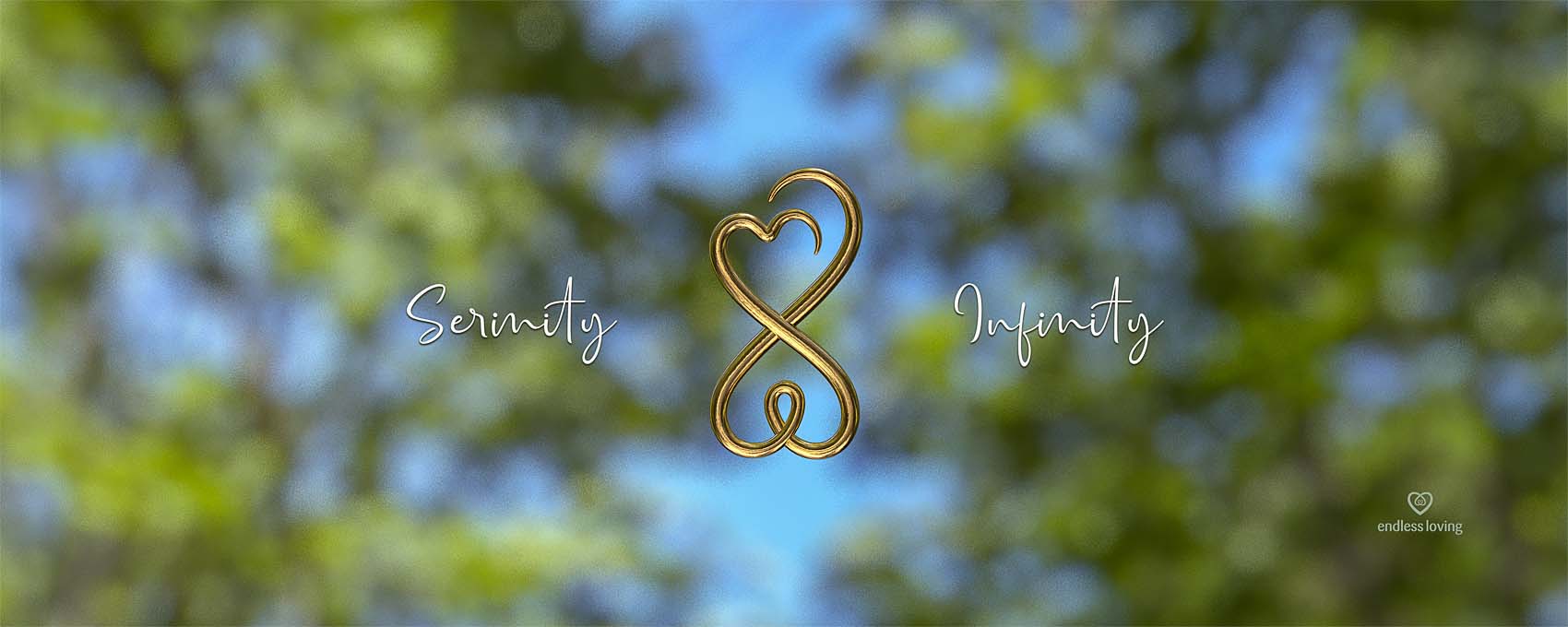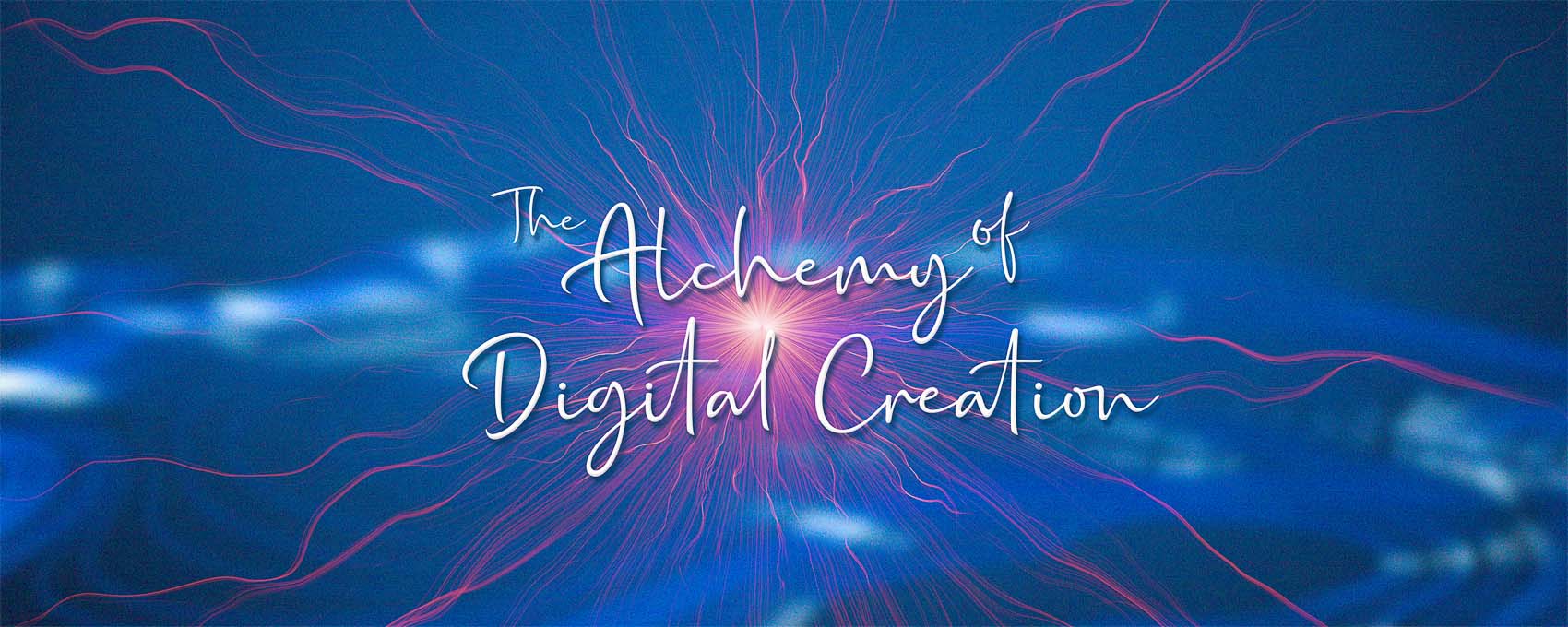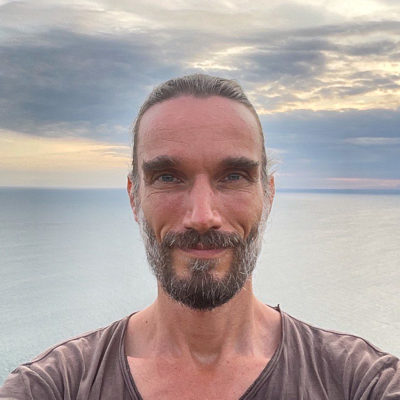 Walking my path with endless loving
I grew up in Germany and I always felt a bit like an alien in a world that seemed so superficial and burdened with so many rules and restrictions. The only time I felt truly at home in Germany was when I was around 30 years old, after moving to Freiburg near a region called "Black Forest".
In school and even at home I struggled to fit in because it was hard to accept the pressure and the kinda oppression that I felt exposed to. It seemed to me that there was something profoundly wrong with the world around me and I felt that there was only very little room for a deeper meaning in life and the sense of purpose and connection that I was longing for. Deep down I always knew it was there, something magical and beyond, waiting to be discovered.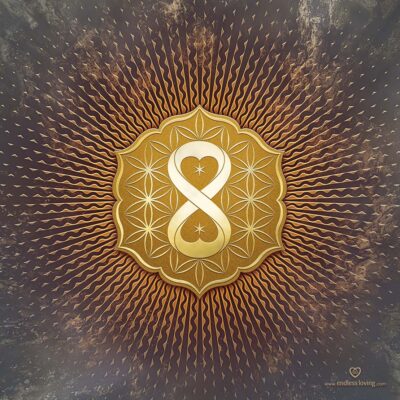 My spiritual journey began as a teenager when I was reading many books on philosophy, spirituality, and personal development. At that time I also started exploring visual arts. Art in combination with asking deeper questions, gave me an inspiring and meaningful direction in my life. However, other than knowing that I wanted to be a professional artist and that I had many questions, I didn't know where I was heading. 
At the age of 15 I started wall painting and turned my room into a psychedelic "art exhibition". I also painted walls in friend's places and sensed a lot of appreciation of my art from the people around me, which truly encouraged me to go deeper. After some years just having fun with drawing and painting, I manifested my fist commercial projects where I used spray paint and acrylic colors to create vibrant pieces of wall art for various clients in the city of Bremen (Northern Germany). Between 1994 and 2002 I created lots of paintings, mostly abstract and psychedelic, and I had a few group exhibitions with other artists back then.
When I started exploring the internet my fascination for visual arts grew exponentially, especially because I found a sheer unending amount of inspiring art online. Some people that inspired me a lot in the early days of my work were artists like Alex Grey, Peter Gric, Ernst Haeckel, MC Escher, Salvador Dali, and other masters and visionaries of surrealism, and modern art.
My passion for digital art came through when I got my first PC in 1999. Very excited about the possibilities of digital image editing and the use of multimedia, I started working day and night to learn how to turn my ideas into digital paintings, mandalas, and photo collages using all sorts of different media to create my first pieces of digital art. In the beginning this was mostly a mix of scanned painting and drawings that I made, as well as photographs from books and magazines. At this early stage I created many mandalas and image collages, which turned into a creative cornerstone for me that is affecting my works of art till this day. 
My passion for web technologies and digital design eventually led to my career as a professional freelance web designer and graphic designer, which started in 2002. Ever since I have been diving deep into the use of software to create design for clients and artworks for my own enjoyment and to share with others. Nowadays I mostly use Cinema 4D (a professional 3D sculpting and animation software made in Germany) plus my favorite tools from Adobe, which are Photoshop, Illustrator, and Lightroom. The use of artificial intelligence for image editing and optimization as well as the creation of conceptual images and visual components for pieces of art is becoming more common in my work as well. I mostly use Ai to support the general flow of creative ideas, the greatest part of my work is done manually and with the software tools that I have learned to use over the years. 
Art & Design – Dissolving Contradiction
I see the creation of art and design as a form of alchemy, a magical way to turn insights, visions, and ideas into powerful visuals that can tell a story and bring inspiration and deeper meaning into the world. In my work as an artist I seek to express true values & virtues and I see them as reflections and testimonies of the transformational journey that I have been on for many years now. I call it "Art with Heart". 
In recent years my calling to mainly work as a professional artist has become much stronger. I have recently dropped the technical part of web design work for clients and professionally I am now focussing mainly on graphic design and commissioned pieces of art. 
Even though not always applicable in design projects, the merging of art and design is something that fascinates me as it combines functionality with more depth and what I want to call "higher forms of expression". There can be a meaningful merging of artistic expression and the creation of functional design. I find especially those projects interesting where there is room for a depth beyond the obvious, beyond the very practical aspects of digital design. 
I am absolutely in love with creating art and I am also very happy about collaborating with other artists, to enjoy co-creative moments, to go beyond what I do just by myself, to learn new things. Collaboration is also a beautiful way for me to reach more people, and to expand into new possibilities to express my love and my vision for a more conscious and awake version of humanity. 
Living on "The Island of the Gods"
Since 2009 I have called the island of Bali in Indonesia my home. Here I have found a beautiful culture and an environment to enjoy my life in a more relaxed and purposeful manner. One reason for me to be here is that I have met and keep meeting so many inspiring human beings and I have made amazing friends over the years.
I have been traveling a lot and mostly in South East Asia but there is a clear calling to explore more places like India, Mexico, and even the US. My future vision is to create a nature-oriented, creative community center, as well as a healthy, natural, and self-sufficient living environment for myself and others.
If any of what I shared here sparks questions in you and you wish to reach out to me, please use the contact form. 
Have a wonderful day ahead!
A photo gallery (mostly from my own photos) of my life and the nature and people here in Bali, but also from Events in China and Singapore where I was teaching slacklining and juggling.