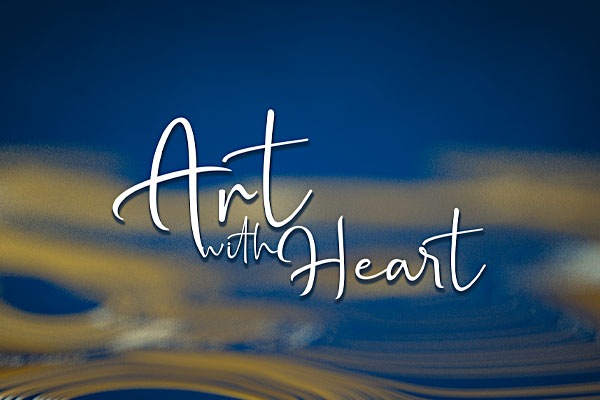 How about a meaningful and personalized piece of art that you can treasure for years to come?  I specialize in creating custom artworks on commission. What I create for you can be attuned to your unique vision and ideas. The creation could be a highly personal piece that captures a special moment or memory, or it could be about a topic that is very meaningful to you. Even if it is simply the wish to just add a touch of beauty and inspiration to your space, I am here to help.
After 30 years of creating art, I understand the value of this precious craft and take great care in every piece I create. I have the gift to make things visible and I am very excited to offer this now in form of custom artworks. I work closely with each client to ensure that their vision is brought to life in a way that is truly meaningful and coherent. With the option to choose your own topic and provide me with material for inspiration, or to allow me to create based on my intuition and connection to you, the possibilities are endless.
Let's create a beautiful and unique piece of art that you (or someone you may gift it to) will cherish for years to come.  Contact me to get started!
Chose from 4 different Packages
Art With Heart
A great entry point and you will get a beautiful piece of art. In this package I create intuitively and based on a few keywords you may give me to get started.
Here we go deeper into the creative process. It can be more refined and detailed, and even more attuned to what you want, if you wish to give more specific directions, which is optional.
Let's make it shine!
Here is plenty of room to work on a highly detailed piece. The co-creative process can get more space (if necessary) and the result will be a wonderful work of art.
You want a masterpiece?
Here you can get it and it is made just for you. Through the Quintessence we can go very deep into the creative vortex and give rise to something magnificent and timeless.
For examples of my work, you can scroll down on this page or have a look at the gallery of my personal artworks.
All packages include a high resolution image file optimized for printing and 3 sizes of preview files  for you to see the artwork on your devices. 
Please note: All prices are in USD. No VAT. included.
In general I ask for 50% payment before I get started. Best way to get started is to click the "Get in touch" button and send me an inquiry.
I also want to mention that a custom artwork could even be a piece of jewelry, a painting or 3D printed object. For such options it will be best to have a conversation. 
I made all of these. You can click on the images to see more details.
I made all of these. You can tap on the images to see more details. You can also chose from the categories to show categorized images.